With only a few weeks left until Christmas, the severe weather conditions and chaotic festive season can take its toll on your beauty regimen. Late nights and overtime at work can make it increasingly difficult to get your makeup perfect and have your skin up to scratch. The festive season is no doubt a lot of fun, but it can also leave you a little deflated. It is important during this period to have some me-time, whether it is a girls' pampering night or a spa day.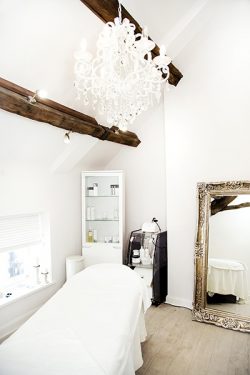 At Rebecca Jaynes, we aim to get all our clients party ready and feeling their best. Here are our few winter favourites to get you party ready:
Nails:
Nails are the hottest accessories in the beauty world so this party season, why don't you glam them up even more to get in the festive spirit? Add a touch of sparkle to your usual low-key nails or go all out Christmas with bold designs of pretty snowflakes and candy canes. Don't let your nail game slip this Christmas!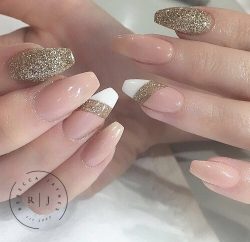 Microblading:
Looking for microblading in Manchester? Our very own experienced microblading expert, Rebecca, achieves results that are extremely natural and undetectable, and uses shading techniques combined with microblading to get that desired fullness.
If you want to fully reshape, fill in gaps, or define your brows, then semi-permanent makeup could be for you. Get those perfect brows now so you have one less thing to think about when getting party ready over Christmas.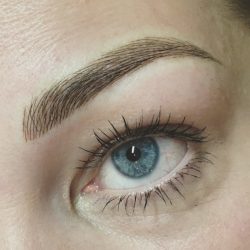 Semi-permanent lashes:
Semi-permanent makeup is the latest beauty trend and these gorgeous lashes are totally the must-have for this season. Performed by the talented Victoria, you can get a subtle enhancement to all out glamour. If you want to opt for a low maintenance solution, this could be ideal for you. Create eye envy for Christmas!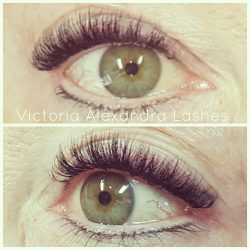 NEOM Organics:
If you don't have the time for a treatment, we also sell luxury pampering products in our beauty salon that you can enjoy in the comfort of your own home. Our NEOM Organics collection includes a treatment candle, designed to help you have a better night's sleep, get an energy boost and de-stress. We also have an amazing hand balm that is enriched with cocoa and shea butter with an uplifting scent, the perfect therapy for your mind, body, and skin!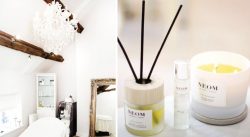 Looking for semi-permanent makeup in Manchester or just need a feel good treatment? We may have the solution for you. Stop by our beauty salon in Blackpool for a treatment and leave feeling positive, confident, and ready to take on the day! Get in touch now for more information on our services.