Do you have lashes that are stubbornly straight? Have you been lusting over a set of naturally beautiful lashes? You can transform your lashes into thicker, curlier lashes. Natural or glam – It's your decision and we can tailor lashes to your style. Semi-permanent lashes have become the on-trend makeup must-have, and it helps women of all ages to achieve the beautiful lashes that they have always wanted!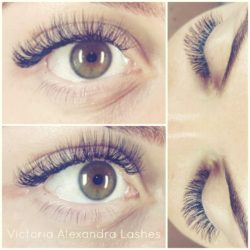 Longing for lashes? We've put  together just a few of the benefits of our semi-permanent lash treatment for you:
Natural:
No more clumpy mascara or gluing on fake strip lashes on every weekend. You will have fuller, natural looking lashes that the girls will be lusting over. Individual lashes can be blended perfectly into the natural lashes so no one will even know that you've had them done!
Light:
With semi-permanent lashes, you'll be amazed by how light weight they are, whilst still beautifully enhancing your eyes. You can resume all daily activities like the gym without any irritation or feeling that they are heavy on your eyelids like many false strip lashes do.
Save time:
Wake up every day with gorgeous, big eyes. No faffing around every morning finding time to neatly apply mascara.
Low maintenance beauty on holiday:
Perfect for trips if you want to keep your makeup toned down to catch some rays or want a low-maintenance beauty routine whilst you're away. Lounge by the pool looking extra fleeky without all the effort!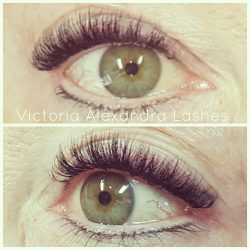 At Rebecca Jaynes, we ensure that you are given a full consultation and aftercare advice. We apply each individual lash meticulously to tailor the needs of each of our clients, so however you want them to look, we will deliver.
Our lashes are long lasting and each individual lash is applied carefully by our incredible lash technician Victoria who has a wealth of experience with lashes and is passionate about making you look your best.
If you're looking to frame those beautiful lashes, we also have a Microblading service at our beauty salon in Lancashire, convenient if you are looking for Microblading in Manchester and Liverpool areas. For more info on semi-permanent lashes or the latest beauty trend, Microblading, please do not hesitate to get in touch!