Lipocontrast
Lipocontrast Body Contouring
No matter how much diet and exercise we do, sometimes we are left with certain areas of fat that we can not shift! Imagine if you could pinpoint a certain stubborn area of fat that you would like to lose. Well, now you can….
We've been so excited to tell you this new treatment. Let me introduce you to Lipocontrast – the most advanced body contouring treatment in the beauty industry.
Whether it is in time for a holiday or to simply feel body confident, every year millions of people undertake a weight loss journey. But many find that it is a lifelong battle of trying to get rid of stubborn, excess fat in certain targeted areas.  LipoContrast is the most effective non-invasive fat reduction treatment to enter the Aesthetic and Beauty industry.  The revolutionary treatment has been scientifically developed over numerous years, proving superior to other methods which simply cool or heat the fat cells, LipoContrast does both!
Did you know, that fat in our body doesn't increase or decrease, in fact, we are all born with the same amount of fat cells, it just expands depending on what we eat and our activity levels. Puberty is responsible for deciding on where our fat cells will be deposited, hence our different body shapes; apple, hourglass, pear etc. Stages in our lives that can affect our body, such as pregnancy can shift the fat cells around our body too and these changes are caused through the changing of estrogen levels.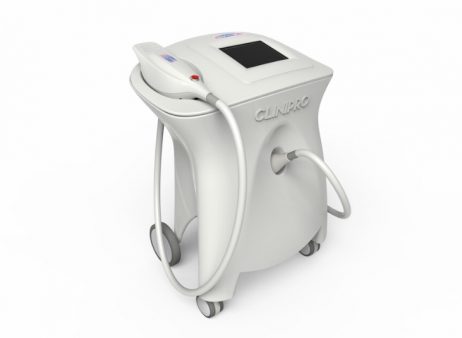 Our Price List
How can Lipocontrast help you?
For some people, they find it difficult to shift or reduce certain fat, despite regular exercise and healthy dieting. Common problem areas include the lower stomach, on the arms and the inner thighs.
The Lipoconstrast machine uses a combination of heat and cooling therapy to alter the fat cells in our stubborn areas, turning the fat cells into a liquid form and making the cells unrecognisable to our body. This leads to the fat cells being flushed away through our lymphatic system forever!
Around 30% of the results can be seen instantly after treatment with optimum results taking around 2-3 weeks to be visible.
With no 'down' time, you can resume your usual daily activities after your appointment and it will not prevent you from going to work. One area can be treated up to 3 times at 4-week intervals.
Continuing a healthy lifestyle is key alongside these treatments and is the best way to achieve optimum body contouring results.
We cover a variety of different areas which have proven to be the most common problematic areas:
Upper and lower stomach
Love handles
Back
Chin
Underarms
Inner and outer thighs
Knees
Cellulite on back of legs
Prices
Cellulite treatment
Price: £75.00 Duration: 30 minutes
Lipocontrast Body sculpting
1 area
Price:  £195.00 Duration: 1 hour
(Special offer price £150.00)
2 areas
Price: £350.00 Duration: 2 hours
(Special offer price £250.00)
(to receive the 2 area discount, treatments must be taken at the same time)
Courses
3 treatments-
Price: £350.00 (saving £235.00)
5 treatments-
Price: £500.00 (saving £475.00)
8 treatments-
Price: £800.00 (saving £760.00)
A deposit of £20.00 per area will be taken when booking, this will be deducted from the final cost of the treatment and is non-refundable if the appointment is cancelled with less than 48 hours notice.
Please Note:
This treatment is NOT a weight loss treatment.
This treatment can not be performed if you are more than 10 kg over a healthy BMI
If you are pregnant or breastfeeding, this treatment can not be carried out.